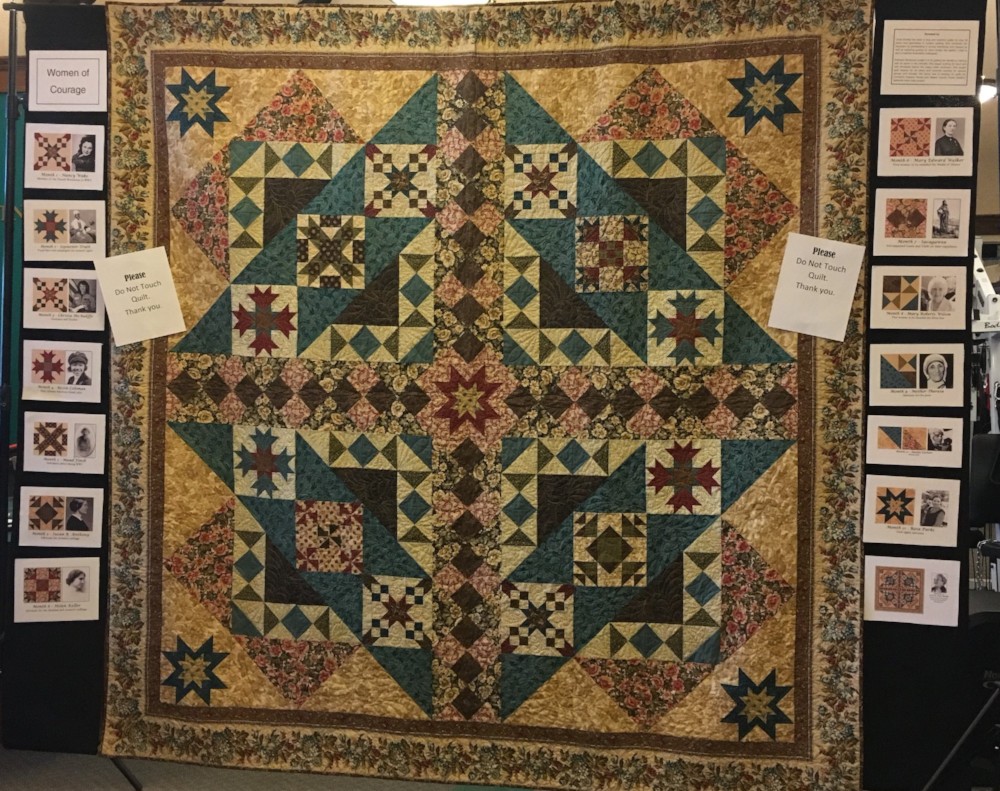 Women of Courage Quilt
Quilt Raffle! You may purchase tickets below or at its current display location (see below). The drawing will take place during National Family Promise Week, October 21-28.
---
Quilt Design
This is a design presented by Windham Fabrics as a "Block of the Month" quilt. The Women of Courage quilt celebrates 15 notable women by dedicating different patterns to each one. The women honored (in order of "month") are:
---
The Women of Courage quilt will be on display at:
ANB Bank
3908 Grand Ave, Laramie, WY
Tickets will be available for purchase ($2 per ticket or $5 for 3 tickets).
---